Current Positive Black Role Models
- - - - -
Sonia Brown MBE
Sonia is a highly respected and talented business communicator, entrepreneur, NLP Practitioner and writer.
With over 20 years in marketing, branding and life skills development, Sonia is an authority on many areas of business, leadership, sales and marketing, as well as helping individuals to achieve success in all areas of life. Founder of Sistatalk, Let's Talk Business & NBWN. Inspiring and empowering women to live on passion in their personal, professional and business lives!
- - - - -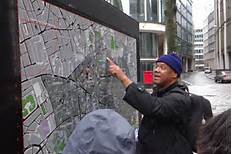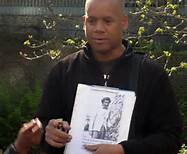 Tony Warner
Tony is the founder and director of Black History Walks
Black History Walks is the quintessential way to discover the hidden African heritage around the capital city of London and beyond in the streets, institutions and architecture of England's great metropolis.
Tony is also director of education at 100 Black Men Of London an organisation formed by a small group of concerned and committed men who came together and decided that if change was going to come in their community... they would have to be proactively involved in that process. Tony and his colleagues believe that collectively we can make a difference.
A knowledgeable historian, Warner has also designed courses for school children to help improve their self-esteem and school performance using interactive history sessions combined with information on peer pressure and media analysis. Warner's courses as well as his tours are based on research from libraries and various educational sources. His passion for sharing his knowledge makes for enlightening and enjoyable tours. In addition Tony runs film screenings, edutaining events and numerous events.
- - - - - -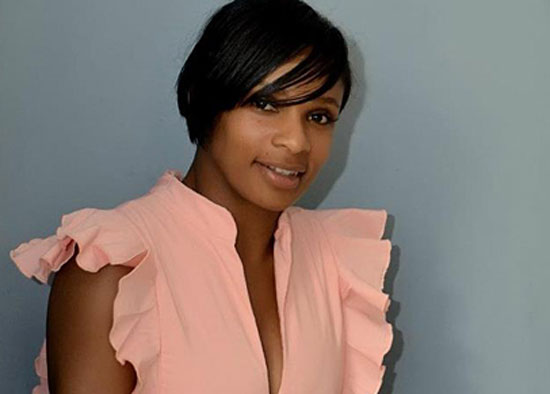 Ms. Jenny Steele

Ms. Steele is the Creative Director of Lioness Ladies, Motivational Speaker and Mentor.

She created "Keeping it Real" show to celebrate local heroes, inspire and connect them with the wider community.

In 2011, Ms. Steele was honoured at Lewisham's Make a Difference Awards by the Mayor for Supporting Others after creating 10 different projects from £8,000 funding.

She recently created a program for young women raising awareness around domestic violence and unhealthy teen relationships.

Many young people consider her a source of ideas for inspiration. Ms. Steele nurtures aspirations and promotes empowerment of women.


- - - - - -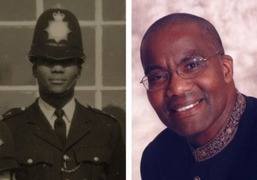 Mr David Michael
In 1973, David Michael made history as a 19-year-old by becoming the first black officer to serve in the Met Police in Lewisham; He became the borough's only Black police officer out of 200 staff and spent 30 years in the role.
In 1995 at a Race for Justice Conference he was one of the first serving police officers to make a leading statement that racism was endemic in the Metropolitan Police.
Now, after being diagnosed with prostate cancer, the Lewisham 58-year-old is again trying to make a difference.
"I started a Facebook group that now has over 3,000 members including health professionals, family members bereaved through prostate cancer and men living with prostate cancer through various stages."
Mr Michael is now helping to promote the work of The Prostate Cancer Charity and has been working harder than ever during March - designated Prostate Cancer Awareness Month.
He is also raising money for the organisation through his page on the Justgiving fundraising website.
For more information, visit prostate-cancer.org.uk and justgiving.com/David-Michael3
- - - - - - - -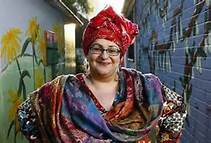 Camila Batmanghelidjh
The founder of Kid's Company, which offers practical, emotional and educational support to vulnerable inner-city children
- - - - -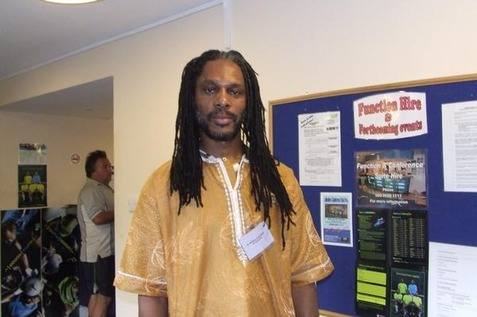 Dr. William 'Lez' Henry

Dr. William 'Lez' Henry was born in Lewisham, South east London, England of Jamaican Parents and is a poet, writer and is Lezlee Lyrix, one of the pioneer, British, Reggae-dancehall Deejays. Dr. Henry is a Social Anthropologist, a researcher, consultant and staff trainer for Nu-Beyond Ltd: Learning By Choice! He is an effective motivator and community engagement specialist with expertise as a practitioner in the fields of Social Anthropology/Sociology, Community Development, Project Management, Race and Education, Equality and Diversity.
- - - - - - - -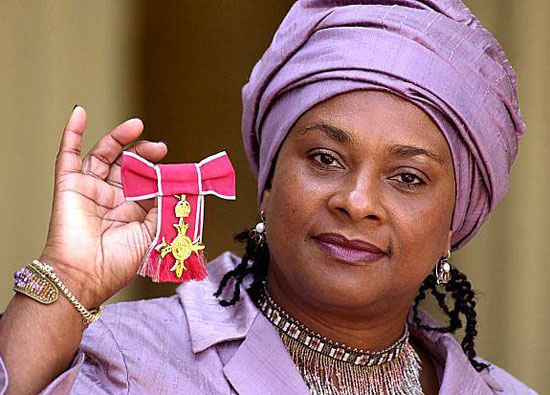 Baroness Doreen Lawrence

Baroness Lawrence is the mother of Stephen Lawrence who was murdered in a racist attack in 1993. Since then, she has been a strong voice and tireless campaigner for justice and racial equality.

She is one the very few people in the UK to have ever had a profound effect on society.

Without doubt, her campaign for justice and racial equality has transformed attitudes towards racism and policing in the UK.

Baroness Lawrence also uses the Stephen Lawrence Trust to help young people transform their lives and achieve real social change.
- - - - - - -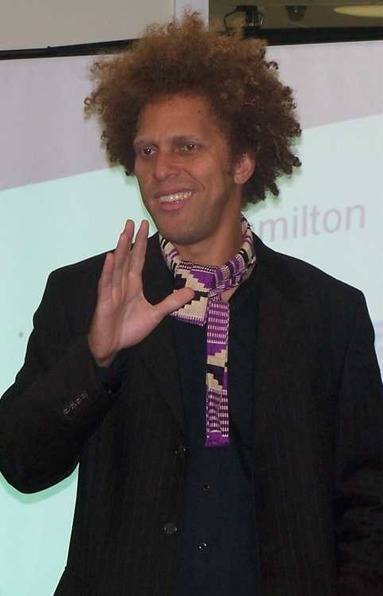 Dave Neita
Dave Neita is widely regarded as one of the most engaging and informative social justice practitioners in London. Celebrated as the People's Lawyer and the People's Poet due to his representation of the underserved, excluded individuals and marginalised groups, Dave is dedicated to the mission of advancing empowerment through poetry, politics and public service.
-----------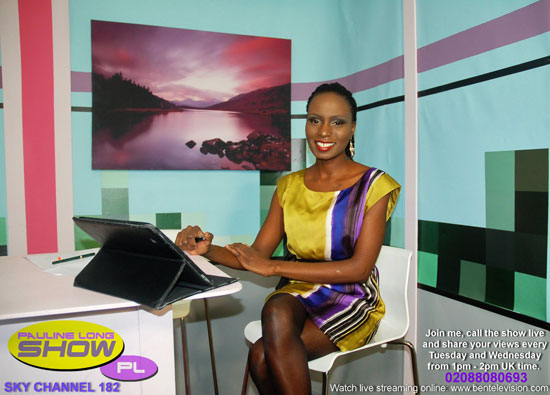 Ms. Pauline Long

Ms. Long is the Founder of Black Entertainment, Film, Fashion, Television and Arts (BEFFTA) Awards. This is Europe's biggest award ceremony for black and ethnic personalities.

The awards honour film directors, actors, beauty pageants, musicians, fashion designers, journalists, authors, models, radio personalities, TV personalities amongst others.

Ms. Long also runs their family business East End Studios, the award-winning film studio where she supports many unsigned artists to shoot high quality music videos.

Ms. Long is a self-appointed crusader for human love. She believes in spreading love and humanity as a means of ending war, poverty, hunger, rape and all other injustices.

She uses her premier daytime TV talk show on SKY channel 182 - Pauline Long Show to highlight on world's injustices by engaging her panellists and the viewers at home in a live discussion.
Ms. Long is Ambassador for Melqosh Mission, a charity that supports amputees in Sierra Leone. She is also Ambassador for Shai Foundation, a charity that educates orphans in Haiti.
- - - - - - -
Andrew Muhammad AKA THE INVESTIGATOR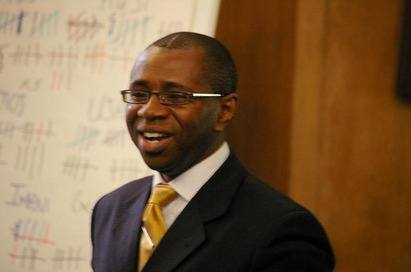 The Investigator is one of the United Kingdom's leading Black History and Culture Specialists. Andrew Muhammad is a member on the panel of experts at The Mayor of Londons Black History Scholarship Programme, promoting cultural heritage among the eleven to fifteen year olds throughout London. As a proud parent and School Governor Andrew is also a regular Educational Consultant on radio stations Roots FM and Beat FM in London. His lively energetic presentations are designed to bring forth history and culture to the spectator allowing for a more enriched awareness of the universal contributions and achievements of a culturally diverse society.
http://www.theinvestigator.org.uk/index.html
- - - - - - - - - - - -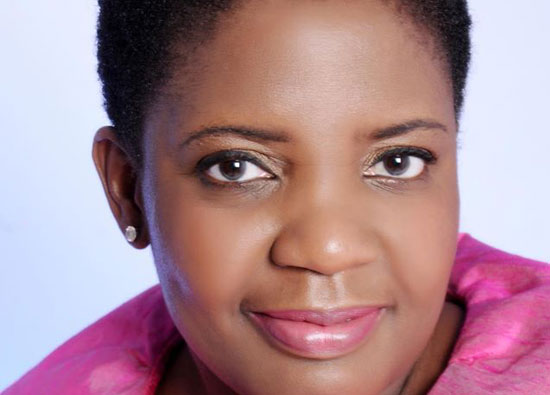 Ms. Debbie Ariyo OBE

Ms. Ariyo OBE, is the Founder and Director of London based charity Africans Unite Against Child Abuse (AFRUCA).

She founded AFRUCA in 2001 as a platform for advocating for the rights and welfare of African children in the UK. In 2012 AFRUCA was instrumental in influencing the government to take action against the issue of the branding of children as witches.

AFRUCA is the only black led charity in England supporting victims of trafficking from Africa and raising awareness in Black Communities about the issue.
- - - - - - -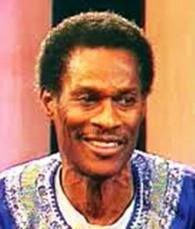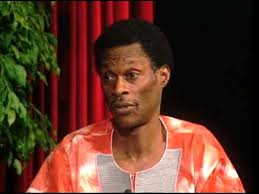 Dr Llaila Afrika
Dr Afrika is one of the world's foremost authorities on health and nutrition. He has a doctorate in Naturopathy, he is a Certified Addictionalogist, a certified nurse from Georgia Baptist Medical Center. He is also an Acupuncturist, Metaphysician, a Massage Therapist, Herbalist, Historian, Writer, Lecturer, Teacher and Medical Astrologist.
Dr. Afrika has over 35 years experience and training in ethno medicine, which is the use of disease remedies and diagnosis based upon the biochemistry of a race. Because of these tremendous credentials, he is one of the most sought after lecturers in the country.
He has taught and studied in countries such as Africa, Europe, and of course, America. Dr. Afrika lectures and gives workshops on eighty different topics in America, the Carribeans, Latin America and Europe. He is the author of over 80 CD's, DVD's and books on various health, history and nutrition topics.
- - - - - - - - -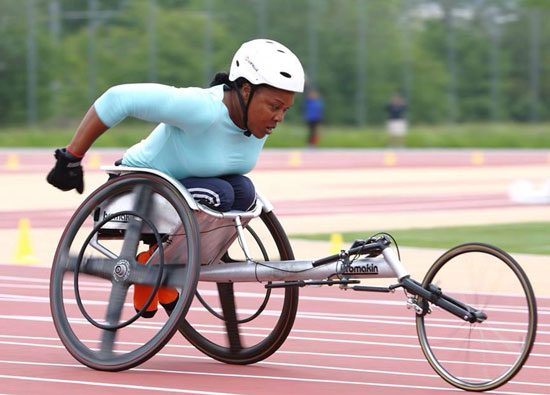 Ms. Anne Wafula Strike

Ms. Strike is a Harlow-based British Paralympic wheelchair racer. The Kenyan born athlete contracted polio at the age of two, resulting in a later Royal National Orthopaedic Hospital diagnosis of below T7 paralysis.

She arrived in the UK in April 2000, and was introduced to wheelchair racing in 2002. In 2004 she became the first Kenyan wheelchair racer to represent her country, competing in the T53 400m finals at the Paralympics in Athens.

Following a successful application for British citizenship in 2006, Ms. Strike became a member of Team GB and, after reclassification, now competes in the T54 racing category as a British athlete.

She provides a personal example of courage, commitment and determination that challenges misconceptions about disability.

Athlete, author, and sporting ambassador, Ms. Strike inspires achievement and excellence across a broad range of life situations through motivational talks and appearances that encourage others to overcome difficulties and maximise potential.
- - - - - -
Nia Imara Managing Director of NABSS - The umbrella group for Black supplementary schools in the UK
- - - - - -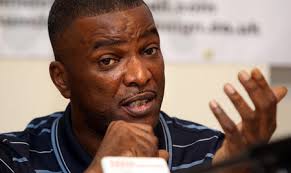 Stafford Scott was a co-founder of the Broadwater Farm Defence Campaign in 1985, and is now a consultant on racial equality and community engagement. He tweets as @StaffordScott
- - - - - -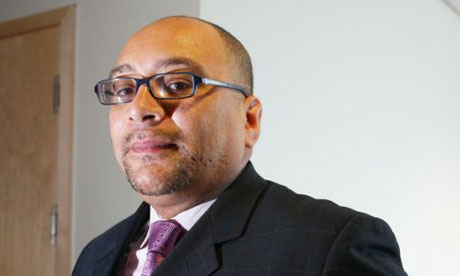 Lee Jasper, activist
- - - - - -
Herman Ouseley, first black head of the Commission for Racial Equality
- - - - - -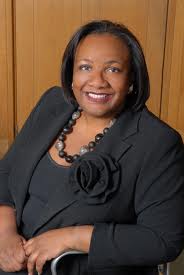 Diane Abbott, first black woman MP
- - - - - -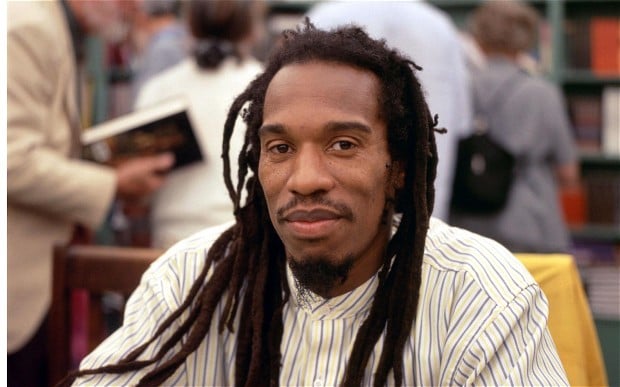 Benjamin Zephaniah, poet
- - - - - -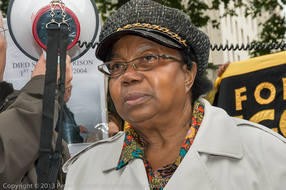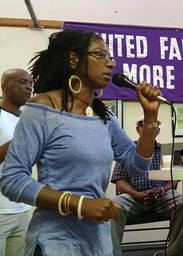 Myrna Simpson & Graham Jarrett (mother & son of Joy Gardner) plus Marcia Rigg - all lost loved ones but strive on
- - - - - -
John Archer, UK's first black mayor
- - - - - -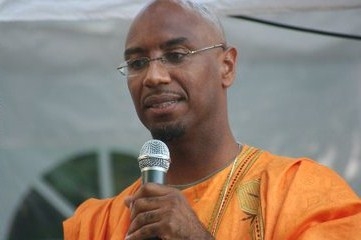 Paul Ifayomi Grant, Author, Trainer, creator of House of Knowledge website and materials
- - - - - -
NARM (Naming And Role Model) Highlighting African British Male Role Models 1907-2007
Click the lin k below for the NARM e-book
http://bit.ly/1khquJk