The Afro News EU- Bringing news and views to the heart of Black Community in the UK
http://www.theafronews.eu
Somali Eye - The voice of the Somalian Community in Britain
http://somalieye.co.uk
ReConnect Africa - magazine for the African professional in the Diaspora. Packed with essential information about careers, business and jobs, ReConnect Africa keeps you connected to the best of Africa.
http://www.reconnectafrica.com
NUPE - It is the premier destination to find out about various success stories of individuals making an impact in the Black community. This covers everything which includes business, politics, arts, entertainment, fashion, lifestyle and culture, music and sports.
http://www.nupemag.com
Black History 365 - The premier all year round independent comprehensive portal; Celebrating and highlighting Caribbean and African activities. This site will celebrate BHM all year round. We will regularly update it and use it to educate, inform, and build confidence.
http://www.black-history-month.co.uk
The Colorful Times - A free culture, education and current affairs magazine produced by writers and artists in all parts of the world for people of colour and their friends
http://www.colorfultimes.com
Black Book News- News blog providing news, book reviews and updates on black literature in the UK and more.
http://www.tricia-blackbooknews.com
UK Black Writers Board - News and information resource for Black UK based Authors/Writers
http://ukblackwritersboard.wordpress.com
Precious Online- Online magazine, network and resource for women of colour
http://www.preciousonline.co.uk
The Voice - No1 Black newspaper in the UK
http://www.voice-online.co.uk
Ninetynine Magazine- Black Achievers Magazine profiling succesful Black people
http://www.ninetyninemag.co.uk
Naijalife London - Newspaper aimed at the Nigerian community in London
http://www.naijalifelondon.co.uk
AfriCAN Magazine- This Yorkshire-based online publication showcases the latest in entertainment, fashion, politics, news, business, music, sports, faith, culture, immigraion and art helmed and created by cosmopolitan Africans living in the UK, Europe, US and Africa
http://theafricanmag.webs.com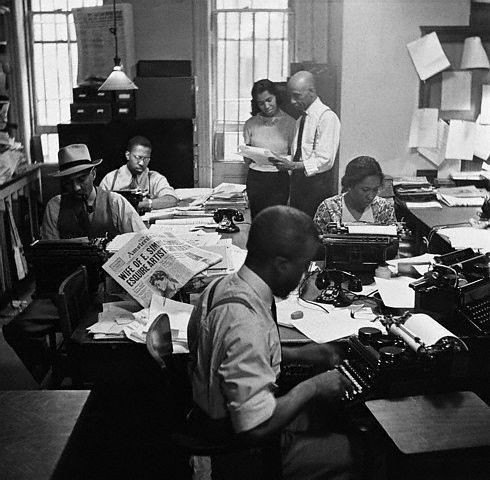 Black Politics.co.uk - Independent blog encouraging new writing about politics, politicians, and world affairs
http://blackpolitics.co.uk/
The Enterprise - UK Somalian community newspaper
http://www.enterprisenewspaper.org/
Euromight celebrates Europe's multicultural residents, telling their stories, discussing their concerns and marking the events that are important to their everyday live
http://www.euromight.com
The Vine Magazine- theVINE magazine is the premier BME positive-outlook magazine in and for the Midlands, distributed throughout Birmingham, Walsall, Wolverhampton, Sandwell, Dudley to name a few and as far afield as Derby, Leicester, Nottingham and London.
http://www.thevinepublication.com
Eyecon Magazine - The magazine offers unique articles from some of the continent's well-respected journalists.
http://www.eyeconmagazine.co.uk
The ZimDiaspora - Highlighting news affecting Zimbabaweans in the diaspora
http://www.zimdiaspora.com/
The Ugandan Citizen - The truly independant Voice of Ugandans
http://www.theugandacitizen.com
The Promota- Connecting Ugandans in the Diaspora. The Promota magazine is a quarterly London published publication, issues ranging from business practices, innovations and opportunities, to finance, world affairs, community development, culture, personal development, inspiration, health and arts, to name a few
http://www.thepromota.co.uk
Itz Caribbean - The online resource for the Caribbean community and Caribbean culture in the UK, business and services directory, articles and information
http://www.itzcaribbean.com/
Sentinel Literart Quarterly -The Magazine of World Literature published by Sentinel Poetry Movement. SLQ is an amalgamation of two magazines previously published by the movement, namely; Sentinel Poetry (Online) and Sentinel Poetry Quarterly.
http://www.sentinelpoetry.org.uk
The Ambassador - African business magazine. Whether you are a budding entrepreneur or an established businessman, Ambassador Magazine has something for you
http://www.ambassadormag.co.uk/
Black Presence
http://www.blackpresence.co.uk/
Say It Louder - A newsletter created by Black students at the University of Birmingham. The publication that focuses on issues facing Black people not only on campus but also to engage with the community in Birmingham
http://sayitlouder.co.uk
Afridiziak Theatre News- Online publication which celebrates African-Caribbean theatre
http://www.afridiziak.com
Catch A Vibe - Catch A Vibe is a brand new lifestyle website dedicated to black arts, culture and entertainment.
http://www.catchavibe.co.uk
IQ4 News - IQ4News is a columnist style magazine website dedicated to African related issues and voices
http://www.iq4news.com/?
Checkout Magazine- Quarterly magazine, promoting African business people, events, entertainmnet etc
http://checkoutmagazine.com
Knowledge Fountain Magazine - UK's African & Caribbean community's enterprise and career publication. News and information on Black owned businesses, ethnic minority marketing opportunities.
http://www.knowledgefountain.co.uk
The Zimbabawean - An international Zimbabwe newspaper for Zimbabweans at home and abroad
http://www.thezimbabwean.co.uk
New Zimbabawe - New Zimbabwe.com is the online edition of The New Zimbabwe, Zimbabwe's weekly tabloid newspaper . Portal for Zimbabweans in the UK provides newsfeeds, forums
http://www.newzimbabwe.com
Obodooyinbo - ProvideS comprehensive coverage of the activities of African immigrants in Ireland and the United Kingdom
http://www.obodo-oyinbo.co.uk
UK Zambians - Zambian lifestyle Print and Online Magazine for Zambians living in the United Kingdom
http://www.ukzambians.co.uk
Elmi - Somalian youth and culture magazine
www.elaysnetwork.com
ELEM Magazine - This magazine aims to relate Eritrea´s culture, arts and history; report on Eritrean events around the world; talk about music and sports; our features section carries profiles of Eritrean and other Africans who could be regarded as role models for our young readers
http://www.elemonline.com
Engage Magazine - BME Business magazine
http://www.engagemagazine.co.uk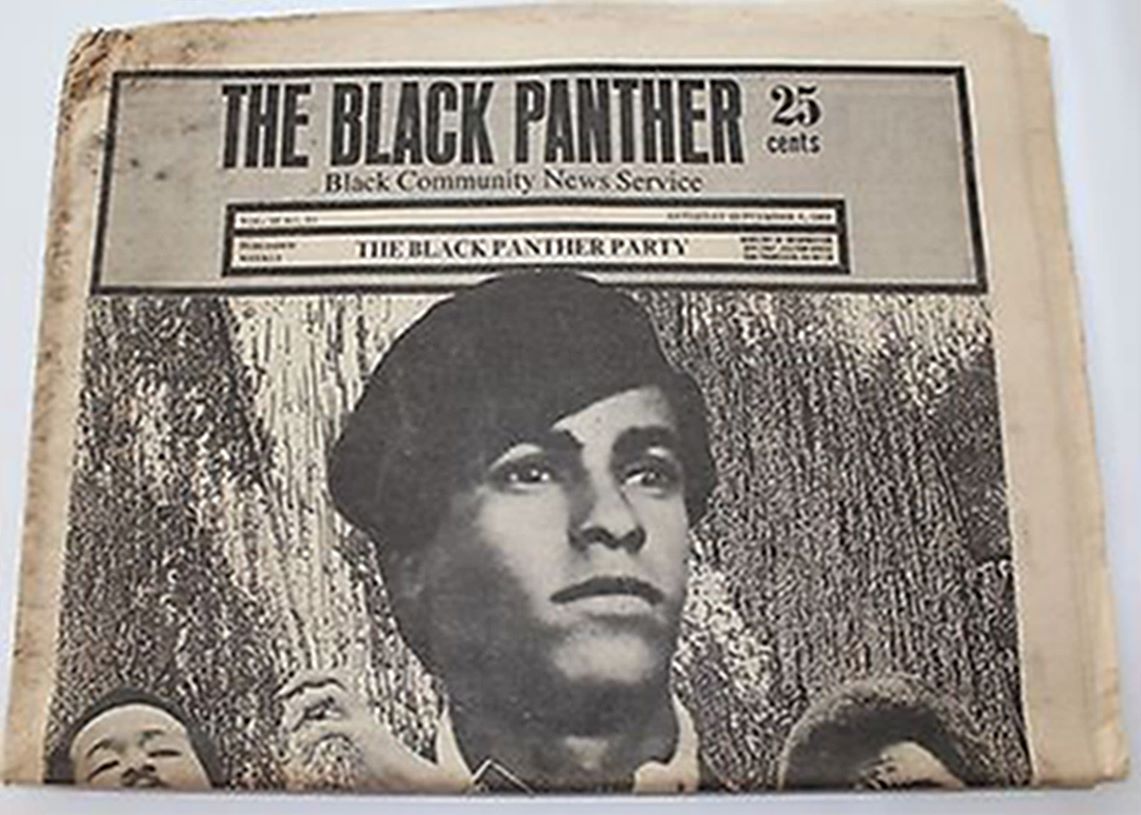 Pride Magazine - lifestyle bible of the woman of colour in the UK
http://www.pridemagazine.com
Nubia Magazine - Nubia Magazine is a bi-monthly publication, that aims to meet the needs of the communities in the UK. Reporting on grassroot issues, hence VOICING concerns and creating a platform to engage and debate.
http://www.nubiamagazine.co.uk/
The Eastern African Magazine - Current Affairs magazine focused on the Eastern region of AFrican
http://theeasternafrican.com
Inside Success - Inside Success Magazine is a unique, pioneering and thought-provoking free business and lifestyle glossy publication targeted at any and all success minded individuals
www.insidesuccess.co.uk , http://insidesuccessmagazine.blogspot.com/
Ethno News- News is a medium for informing, educating, entertaining, motivating and promoting Black & Minority Ethnic (BME) businesses and community as a whole. Ethno News is now published quarterly
http://www.bbinitiative.com/ethnonews-magazine.html
Krystal Magazine - Dedicated to catering to the needs of British ladies of colour by providing quality journalism, and addressing current issues.
http://www.krystalmag.co.uk/about.php
People With Voices
http://www.peoplewithvoices.com
African Writing - African Writing is a literary paper. They publish creative fiction and non-fiction as well as art, poetry, reviews and essays
http://www.african-writing.com/eight
SABLE Lit Magazine - SABLE LitMag provides a space for new writers of colour to showcase their work and to receive critical feedback in their chosen written language of expression
http://www.sablelitmag.org/?Home
BlackBright News - Blackbright News is a Quarterly subliminal and visual learning tool, which will report on the brighter and lighter side of Black Minority Ethnic (BME) life. Blackbright News will contain feature articles on relationships, image, heritage, cultural identity, self-awareness and self-esteem
http://www.myspace.com/blackbrightnews
Kenya London News - For the Latest News on Kenya, London and the Rest of the World
http://www.kenyalondonnews.co.uk
Somali Voice- News, Information, somali news, national news
http://www.thesomalivoice.co.uk
New African - Monthly Pan African magazines
http://www.africasia.com/newafrican/
Nubian Magazine
http://www.idro.co.uk/nubian/news.php
Whispaz Magazine -FREE monthly African lifestyle magazine
http://whispaz.com/
Wispa Magazine
http://www.myspace.com/wispamagazine
The Whirlwind News
http://www.myspace.com/thewhirlwindnews
Black Heritgae Today
http://www.blackheritagetodayuk.com/
African Spirit- International broadsheet established to be the megaphone of the Afrcan community worldwide
http://www.africanspirit.info/
TWRToday - TWRToday stands for 'The World Renaissance Today'.This website is article driven therefore you will see many articles commenting on any news story and issues around the world.
http://www.twrtoday.com
Igbo Focus- Highlighting news focsued on the Igbo community
http://www.igbofocus.co.uk
Nigerians In The UK - Source for news, articles, press releases, and campaigns focused on Nigerians gobally
http://www.nigeriansintheuk.co.uk
Black UK Online - provide a unique blend of local, national, and international news, lifestyle, views, reviews, profiles and entertainment (incorporates the Black Christian Magazine Keep The Faith)
http://www.blackukonline.com
Black Mental Health UK - Your news, policy and research resource on mental health and African Caribbean communities.
http://www.blackmentalhealth.org.uk